Bio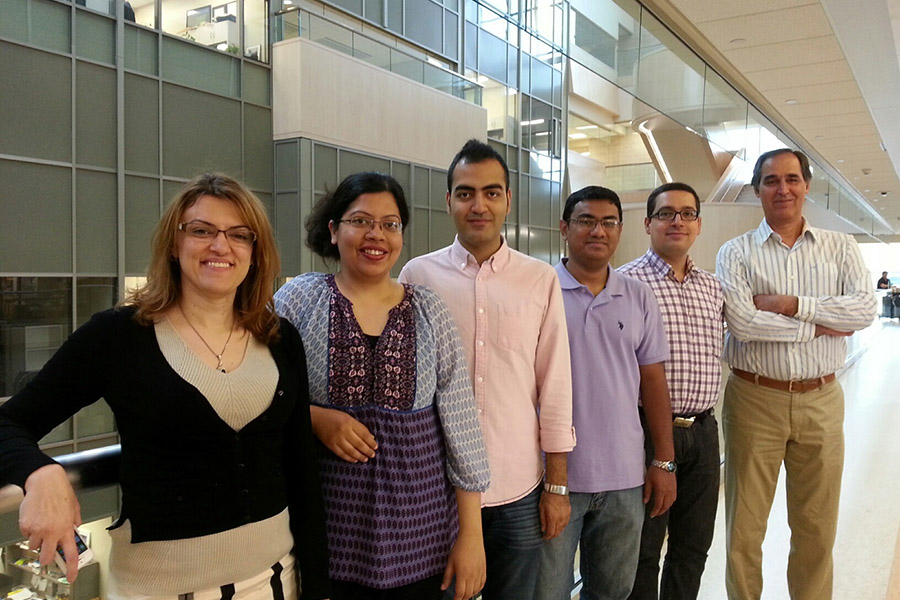 Dr. Azita Haddadi is an associate professor of Pharmacy and a member of the Drug Discovery and Development Research Group. She teaches pharmaceutics and serves on the Board of Directors of the Canadian Chapter of Controlled Release Society. Dr. Haddadi recently received the 2016 RBC Top 25 Canadian Immigrant Award.
Research
Dr. Haddadi's research focuses on overcoming ongoing challenges in cancer therapy. Notably, her lab develops and investigates novel nanoparticles for cancer immunotherapy and chemotherapy. One particular targeted nanoparticle approach, which directs the drug to tumour cells with minimal effect on healthy organs and tissues, was able to show a more than 85% carcinoma survival rate in a long-term study in mice. The approach was developed and patented in collaboration with Quest PharmaTech Inc. and is entering clinical trials. Dr. Haddadi's research program is funded by the Natural Sciences and Engineering Research Council, the Canadian Breast Cancer Foundation, and the Saskatchewan Health Research Foundation.
Recent Publications
Sadat SMA, Jahan ST, and Haddadi A. 2016. Effects of size and surface charge of polymeric nanoparticles on in vitro and in vivo applications.  Journal of Biomaterials and Nanobiotechnology, 7: 91-108.
Jahan ST and Haddadi A. 2015. Evaluation and optimization of formulation parameters on preparation of targeted anti-CD205 tailored PLGA nanoparticles. Int J Nanomedicine, 10: 7371-84.
Sadat SMA, Saeidnia S, Nazarali A and Haddadi A. 2015. Nano-pharmaceutical Formulations for Targeted Drug Delivery against HER2 in Breast Cancer, Current Cancer Drug Target, 15(1):71-86.
Rafiei P, Mitchel D and Haddadi A. 2015. Application of a Rapid ESI-MS/MS method for quantitative analysis of docetaxel in polymeric matrices of PLGA and PLGA-PEG nanoparticles through direct injection to mass spectrometer, American Journal of Analytical Chemistry 6(2):164-175.
Izadifar M, Kelly ME, Haddadi A, and Chen X. 2015 Optimization of Nanoparticles for Cardiovascular Tissue Engineering, Nanotechnology, 26(23):235301.
Izadifar M, Haddadi A, Kelly ME, and Chen X. 2015. Rate-programming of nano-particulate delivery systems for smart bioactive scaffolds in tissue engineering, Nanotechnology, 26(1):012001.