Welcome
Dr. Jane Alcorn, Professor and Dean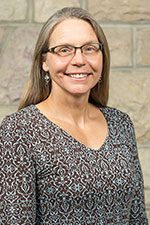 Fall has arrived, though it still feels like summer thanks to the exceptional temperatures we experienced in September. The 23/24 academic term began with a successful orientation week for both Pharmacy and Nutrition - a hearty welcome to the 88 PharmD and 24 Nutrition entering our programs this year!! All years have settled into their class work, while our fourth years are experiencing pharmacy or dietetics practice in real time. The college is very thankful for the dedication of our preceptors who still give their time and expertise despite the overwhelming demands that persist in the two professions. 
With the departure of Yvonne Shevchuk, who joined the alumni ranks recently, we have welcomed Andrea Tang (Clinical Pharmacy) into our faculty family. In January, we will also include Kelsey Cochrane (Nutrition) to round out the faculty complement of the college.
Just around the corner, we will celebrate the White Coat Ceremony for the first-year PharmD students to mark their transition into the clinically based PharmD program. We thank the sponsors of the White Coat Ceremony, the Pharmacy Association of Saskatchewan, and Federated Co-operatives Inc., whose generous support will help make this year's ceremony a memorable event for the students.
Below are some highlights of the college compiled by our ever-amazing Communications guru, Jason Belhumeur. Enjoy! 

---
USask Recruitment Fair
Open House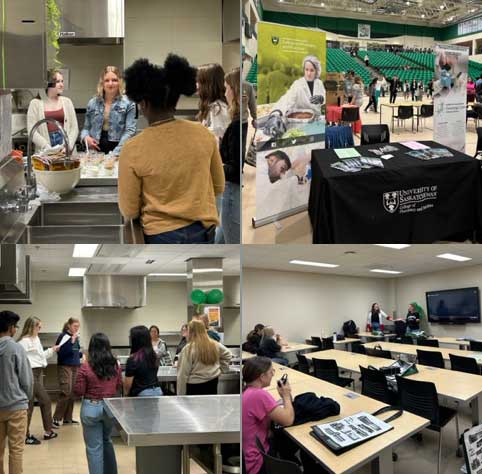 Open House was a success. The USask recruitment fair targets all high school students in the province. It was a full day of activities, including a huge information fair, live presentations and demonstrations taking place across campus. Students were able to:
• Meet faculty, staff and students 
• Learn about academic programs
• Experience student life
• Tour popular places and spaces
• Learn how to apply for admission
Nutrition had two sessions and they were both full. Pharmacy had one session and we had over 40 students in attendance. Our sessions are hands-on and we get current Nutrition and Pharmacy students to help out. Donna Michasiw led the Pharmacy session and Kristen Vandenameeele led the Nutrition sessions. Great work!
---
Pillar of Pharmacy Award 2023
Bill Wilson
Congratulations to Bill Wilson, an alumnus of the College. Wilson is the 2023 recipient of the Canadian Foundation for Pharmacy's prestigious Pillar of Pharmacy Award.

"Bill has poured his heart and soul into pharmacy, and we're so pleased to be able to thank him for all he has done," says Linda Prytula, Executive Director of CFP.

READ MORE: https://cfpnet.ca/2023-pillar-of-pharmacy-award-bill-wilson/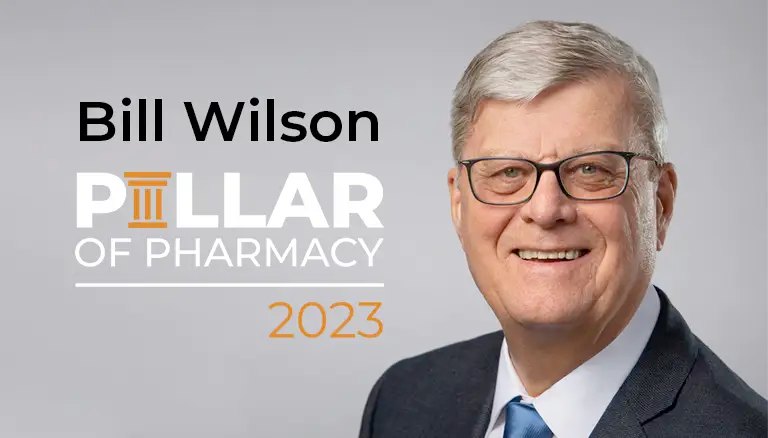 ---
National Day for Truth and Reconciliation
September 30th
September 30th is National Day for Truth and Reconciliation.  Although there will be no classes that day, we encourage all faculty, staff, and students to take time on September 30th to participate in activities and to reflect upon the meaning of this day.
We are asking all members of the College of Pharmacy and Nutrition to contribute to our discussion board: National Day for Truth and Reconciliation Discussion Board What activity did you participate in? What did you learn? What reflections would you like to share? Everyone who contributes a reflection will be entered into a draw for a USask mug and water bottle. The discussion board will close on Wednesday, October 4, 2023, at 4:30 p.m.
We have events happening in the College of Pharmacy and Nutrition:
Read More: https://pharmacy-nutrition.usask.ca/events/2023/09/orange-shirt-day.php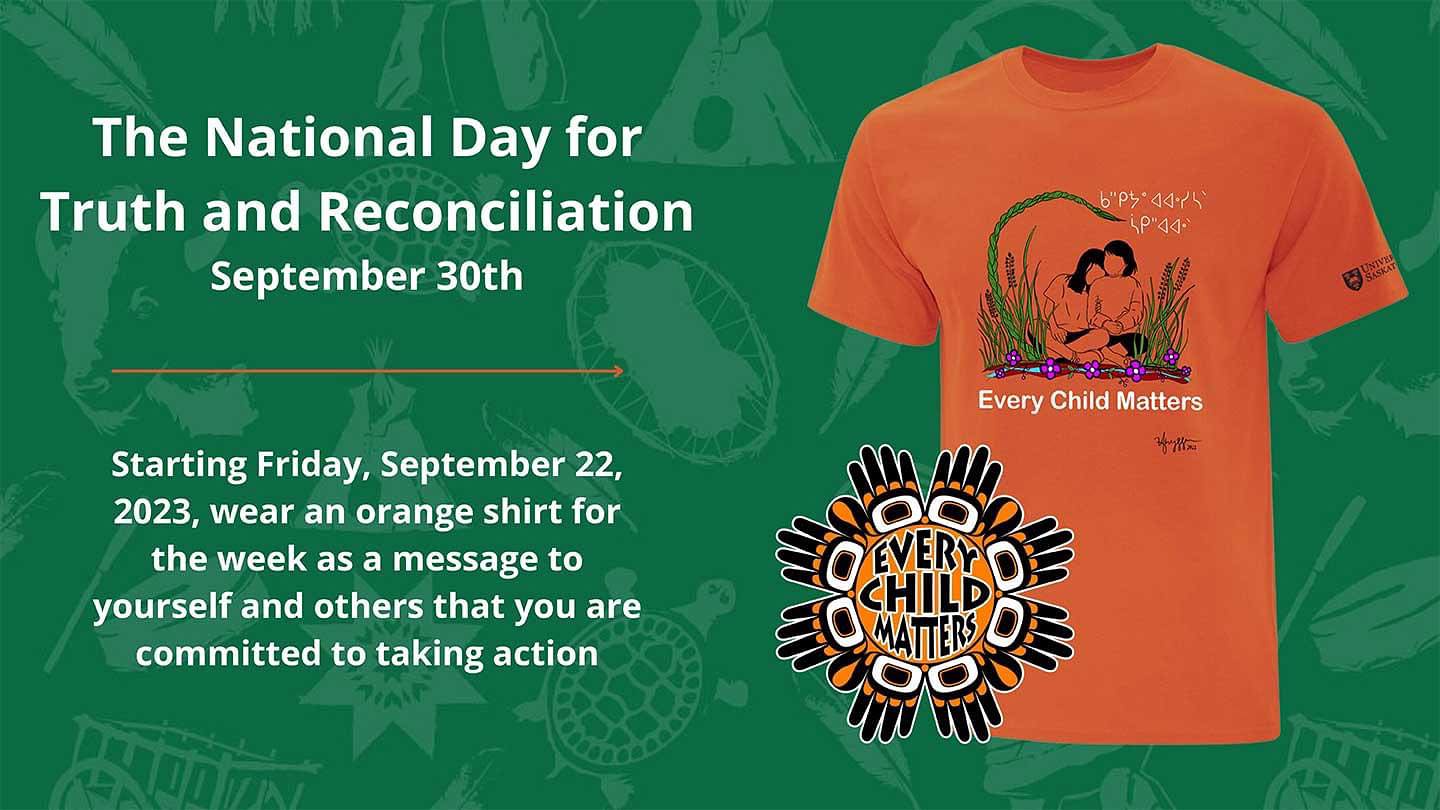 Revitalizing the Circle
Welcome Back Powwow and Métis Dance Celebration
On September 12th, the College of Pharmacy and Nutrition, Indigenous Initiatives Committee had a wonderful day at 'Revitalizing the Circle: Welcome Back Powwow and Métis Dance Celebration. More than 2,500 participants attended during the day.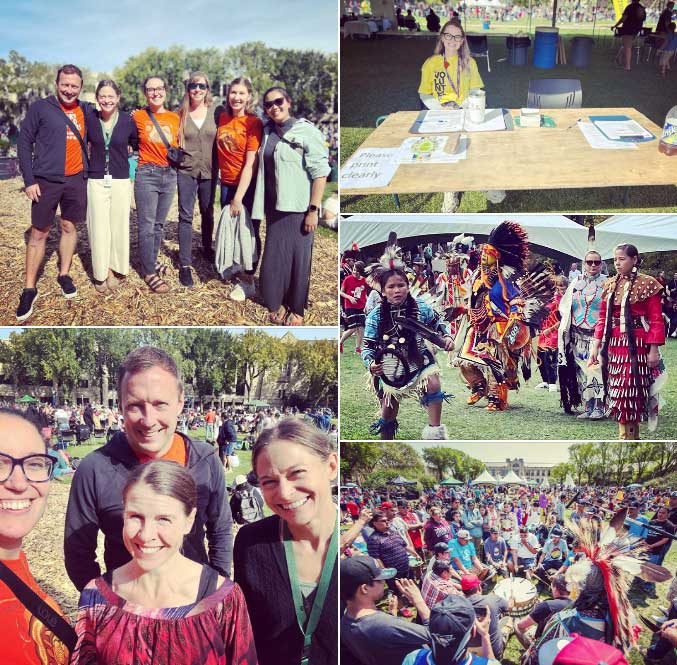 ---
Wellspring Pharmacy Leadership Award
Steven Kary
Congratulations to Steven Kary who is a recipient of the Wellspring Pharmacy Leadership Award from the Canadian Foundation for Pharmacy!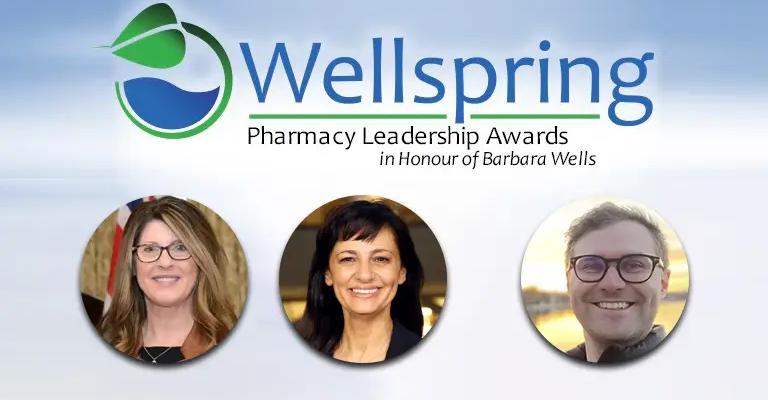 ---
Preceptor of the Year Award for 2022-23
Mike Shotter
The PharmD EL Office is happy to announce that Mike Shotter from Cypress Regional Hospital has won the Preceptor of the Year Award for 2022-23. Mike was nominated by Nicholas Helson and Makinley Okraincee (Class of 2024) for excellence in preceptorship during their PHAR 285 Introductory Hospital Pharmacy Practice Experience. The PharmD EL Program values all preceptors and is honored to be able to recognize outstanding educators with this annual award. Congratulations, Mike!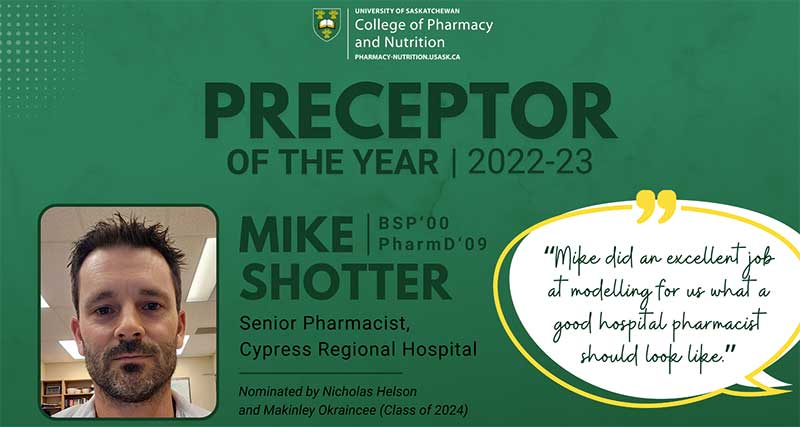 ---
Usask Day of Giving
Be What the World Needs
Thanks to the generosity of several Pharmacy & Nutrition and USask alumni, gifts made to the Campaign for USask could be matched dollar-for-dollar! Many helped make a difference and contributed to future discoveries, ideas, solutions, and people who will make the world a better place. 
We were able to showcase Eatwell Saskatchewan as one of the fundraising initiatives on the Day of Giving. We also have work underway for a college-specific donation page that will funnel donations to specific units and initiatives.  
More information at https://give.usask.ca/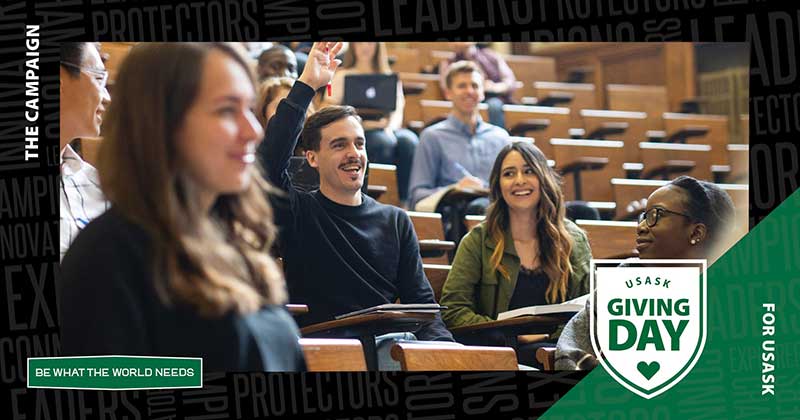 ---
Service Learning Showcase
PHAR 189
Seventeen community-based organizations joined us on campus August 29th for the PHAR 189: Service Learning Showcase. In this course, Year 1 pharmacy students will be matched to a community-based organization to complete 30 hours of service learning. The students had a chance to meet the coordinators and learn more about what volunteer opportunities exist at their site before they submit their preferences to the Experiential Learning Office this week. The event was a great success! Thank you to all the coordinators from the organizations for sharing your time and knowledge with us.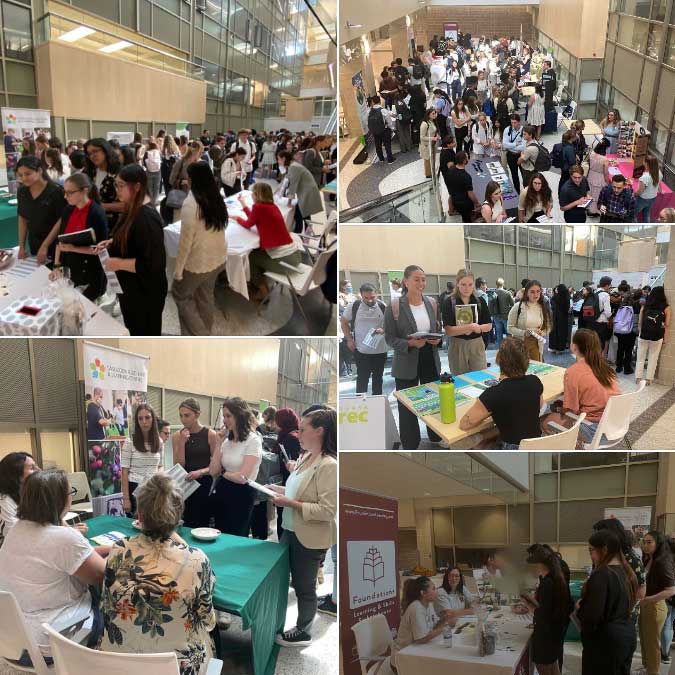 ---
Student Orientation Day
Pharmacy and Nutrition first-year students
Our College of Pharmacy and Nutrition first-year students had a great orientation day! They had a great morning and attended the icebreaker session. So many happy smiling new faces.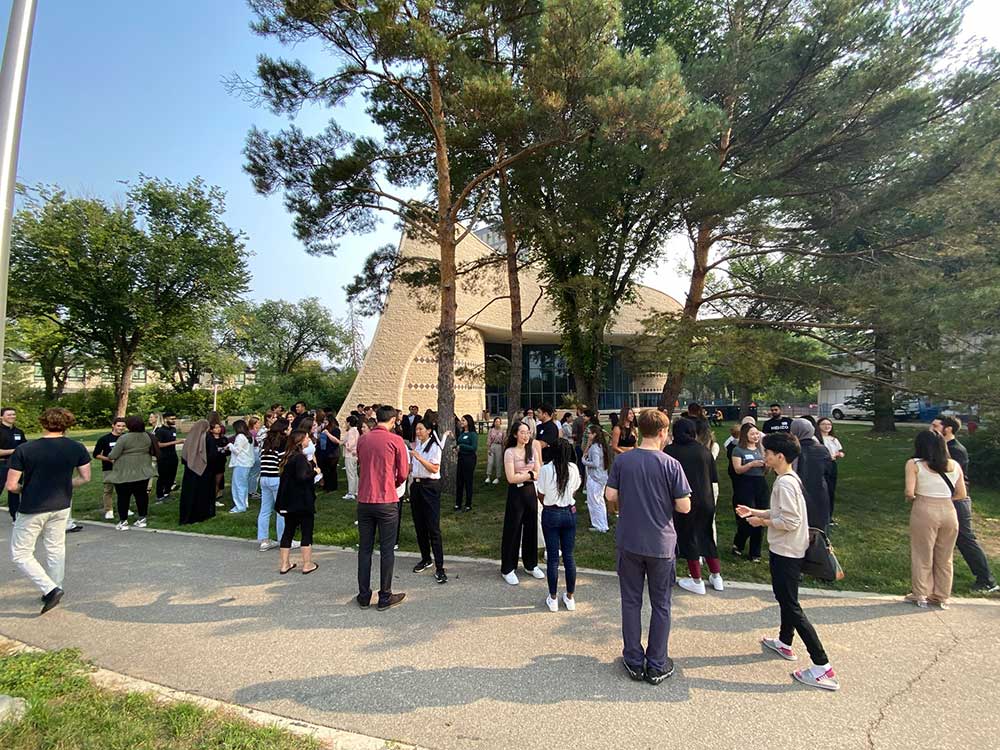 ---
Future of the Field Award 2023
Gen Clark
Congratulations to our very own, Gen Clark, Research Facilitator College of Pharmacy and Nutrition. She will receive the 2023 Future of the Field Award from the Society of Research Administrators International in Seattle on Oct. 16. Gen is the only Canadian to make the list!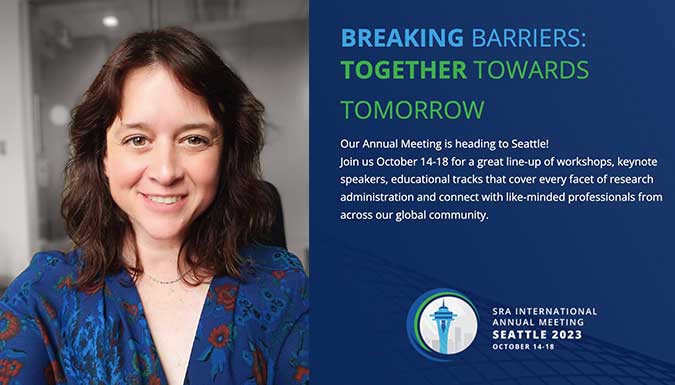 ---
SHRF Mobilize Grant
Erin Yakiwchuk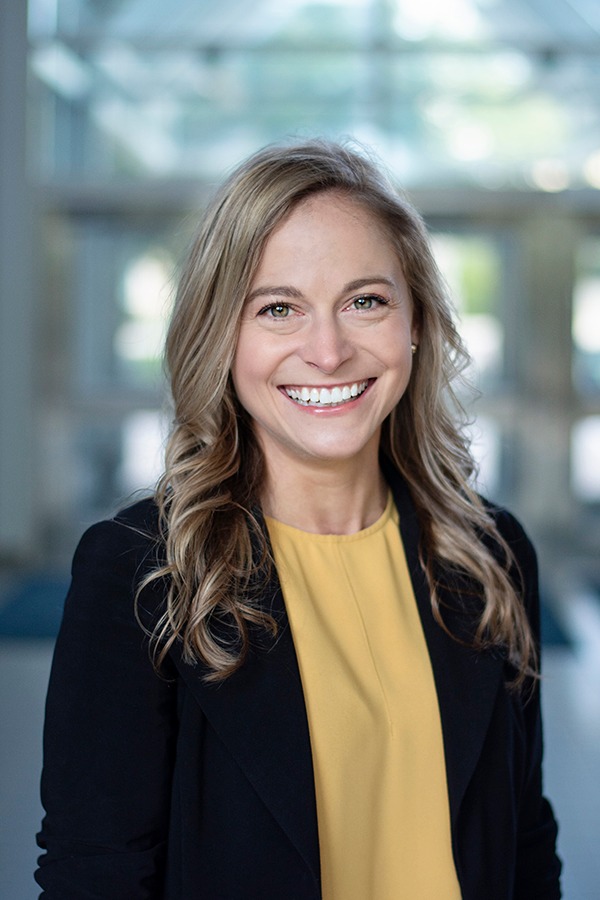 Congratulations to Erin Yakiwchuk and team on receiving a Saskatchewan Health Research Foundation (SHRF) Mobilize Grant to advance older adult care in Saskatchewan. Building a Culture of Learning and Engagement in Older Adult Care: Moving from "I Practice" to # WePractice

Knowledge mobilization activities act as a bridge between research and practice. These SHRF funded projects are ensuring that health research has meaningful impacts on the lives of Saskatchewan people.
Congratulations on MSc thesis
Marissa Pirlot
Congratulations to Marissa Pirlot, who has successfully defended her MSc thesis: Two Spirit Peoples' Experiences Accessing and Receiving Care in Community Pharmacies. Marissa began her MSc program under the supervision of Dr. Jaris Swidrovich in September 2020 after completing a Bachelor of Science in Pharmacy degree with Distinction at the University of Saskatchewan.
During her graduate studies, Marissa was the recipient of a Saskatchewan Centre for Patient-Oriented Research Trainee Fellowship in 2020-2021 and CIHR Canada Graduate Scholarship – Master's in 2021-2022. Posted on behalf of the Research and Graduate Affairs Office.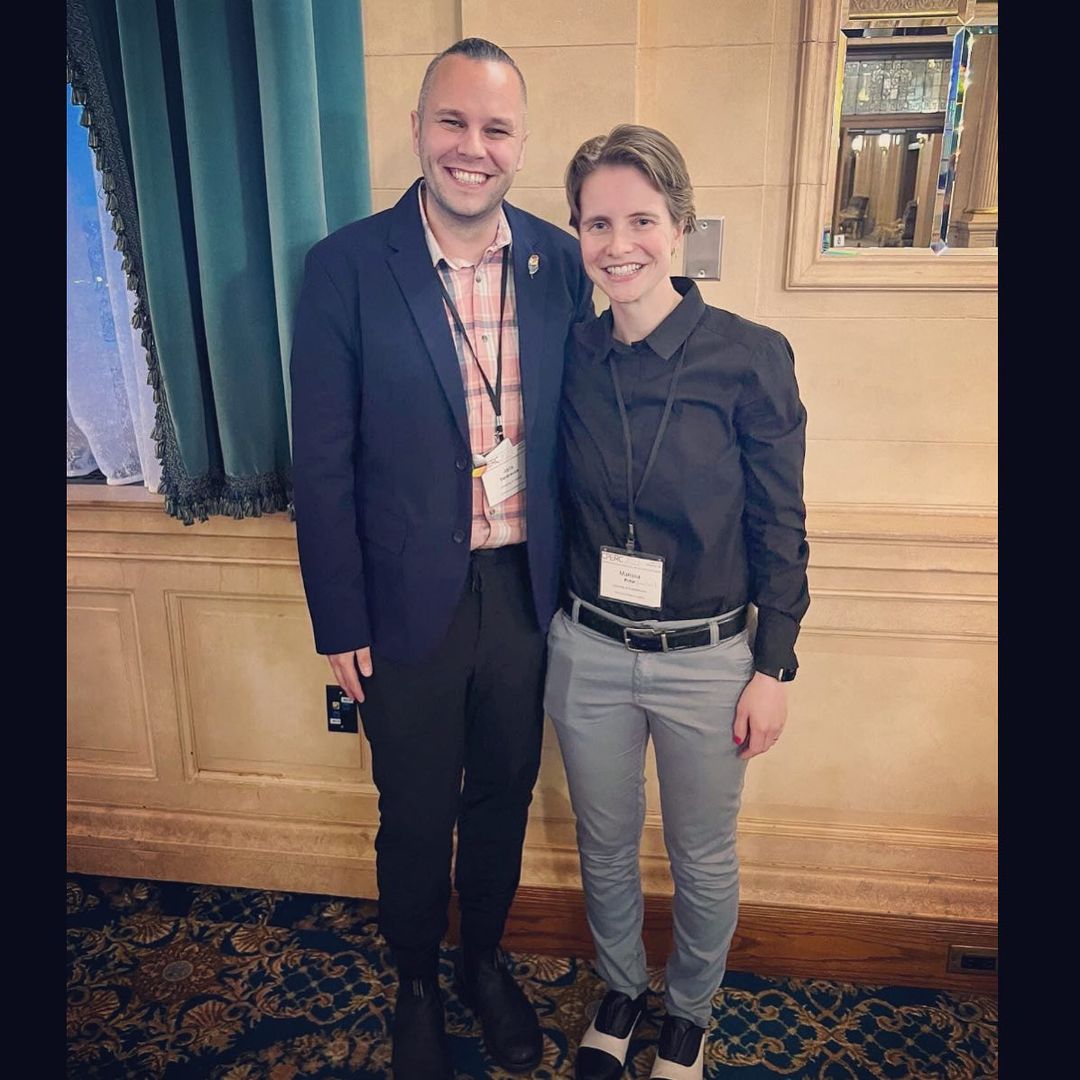 ---
Dietitian Handbook third edition
Saskatchewan Health Authority (SHA)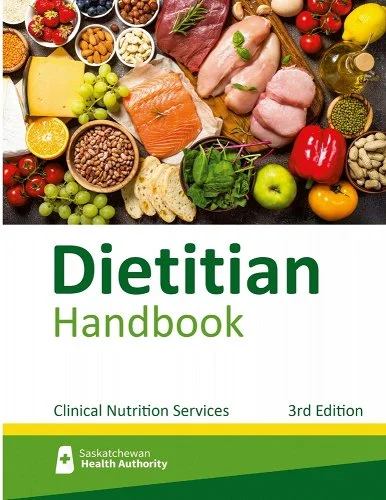 Did you know? More than 80 USask alumni in nutrition, pharmacy, nursing, and medicine contributed to the Saskatchewan Health Authority (SHA) Dietitian Handbook third edition. 
The first edition, published in 2005, was based on registered dietitians wanting evidence-based resources ready at the fingertips and was a common tool to be used by nutrition practicum students and clinicians. The handbook is available for purchase through Lulu publishing.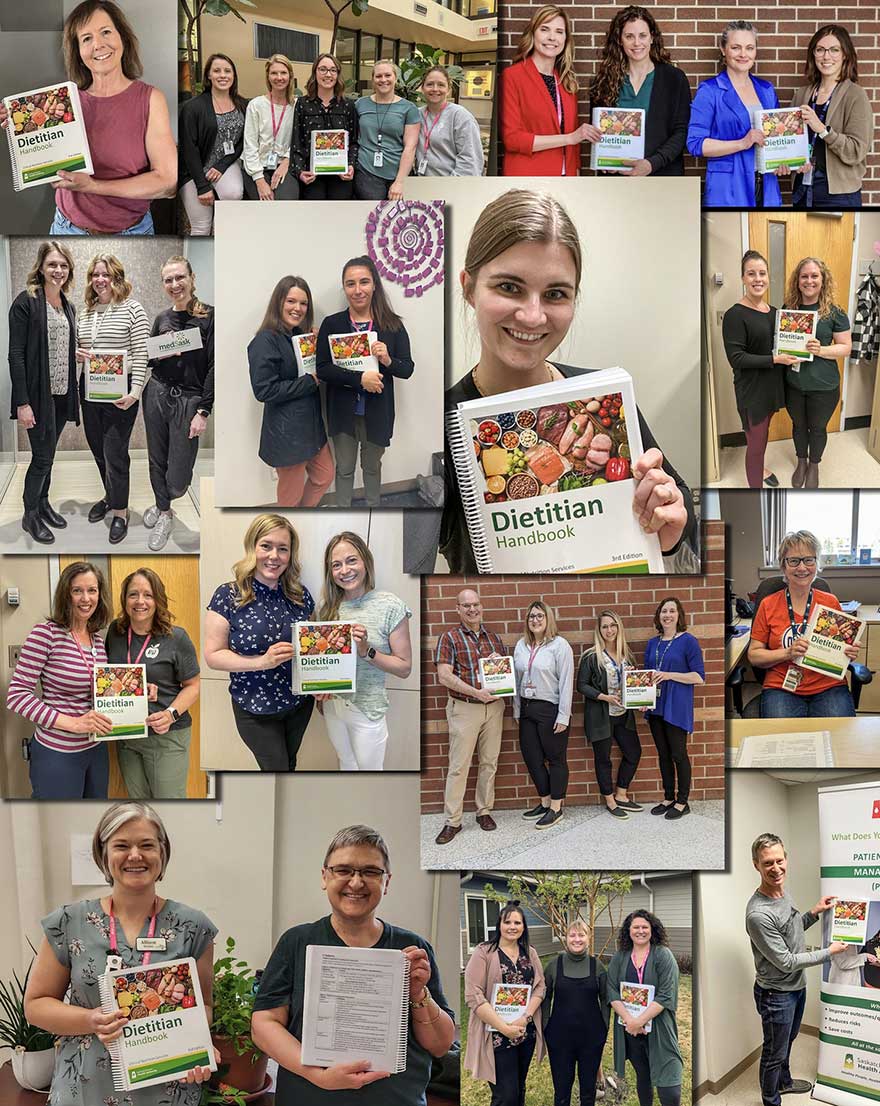 ---