Welcome
to the Medication Assessment Centre
The Medication Assessment Centre (MAC) is a pharmacist-led clinic housed at the University of Saskatchewan's College of Pharmacy and Nutrition. Pharmacists specialize in ensuring that medications are necessary, effective, safe, and convenient for those who use them. The MAC offers three clinical services to help patients manage chronic health conditions, chronic pain, and sleep problems. 
Our chronic pain service, MAC iOPS, gives patients the opportunity to receive care from a pharmacist, physical therapist, medical social worker, and consulting physician with expertise in chronic pain in a team-based approach.
What service are you interested in?
General Medication Assessments
Pharmacists meet with a patient individually to gather detailed information about their medical history and medication use to ensure each medication is benefiting the patient and is safe to continue using. Any recommendations for prescription drug changes are communicated back to the patient's primary care provider.
Chronic Pain and Opioid Management
The MAC Interprofessional Opioid Pain Service (iOPS) offers patients individual appointments with a pharmacist, physical therapist, and medical social worker. Our consulting physician with expertise in chronic pain management supports our clinical team in making decisions about how to best provide chronic pain care. We do not replace anyone in the patient's existing care team and we do not take on prescribing. Recommendations are communicated directly to the patient, the referring provider, and/or patient's primary provider. 
Cognitive Behavioural Therapy for Insomnia (CBT-I)
Specially trained pharmacists facilitate CBT-I for individuals who struggle with sleep. Pharmacists focus on the behavioural components of sleep training, such as stimulus control and sleep restriction, but also work with individuals to address their negative sleep thoughts. Coming off sleep aids is often a goal for many patients. 
Virtual Care
We offer both in-person appointments at our clinic on the University of Saskatchewan campus and also virtual appointments via secure telephone and videoconference calls. Please talk to our office staff when booking your appointment about whether you would like to attend your appointment in person or virtually.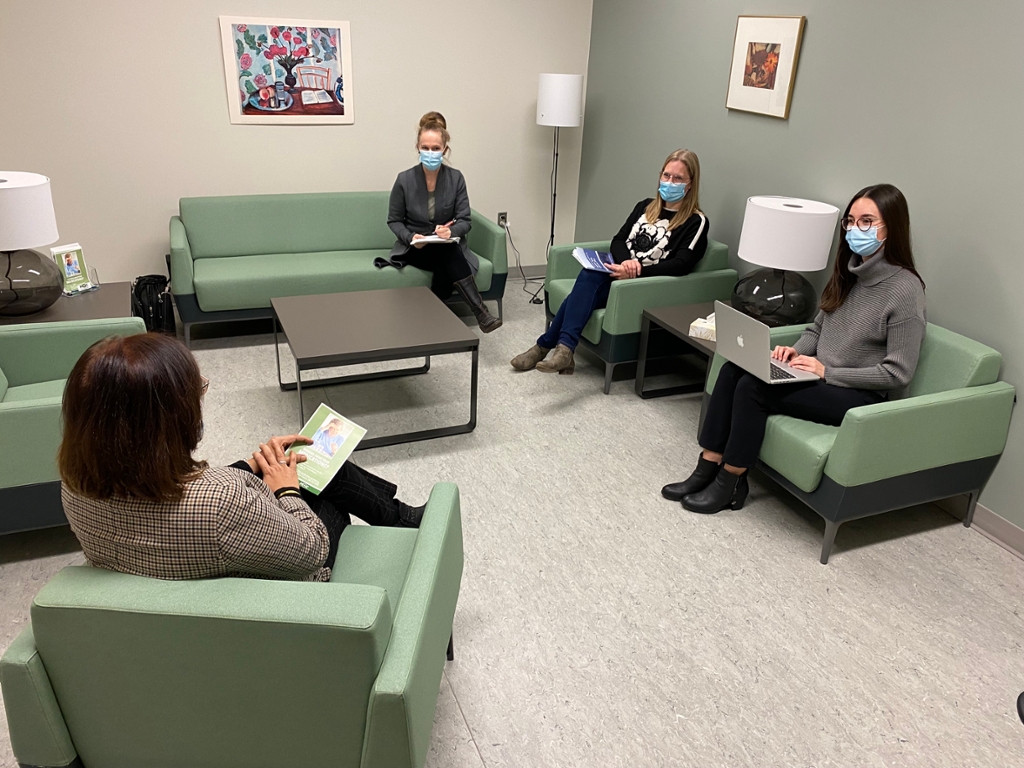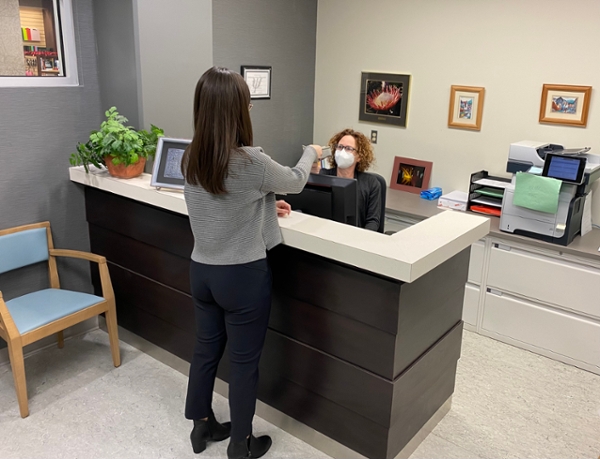 New Service for Health Care Providers
MAC iOPS now provides provider support opportunities! These consist of either one on one meetings with our chronic pain physician to support clinical decisions OR case discussions with our clinical team (patient not present).
New Resource
Our colleagues at RxFiles made this very helpful tool to discuss the use of buprenorphine-naloxone for chronic pain with your patients. Click on the green button to access this resource and check out RxFiles.ca for more resources on using bup-nal for chronic pain.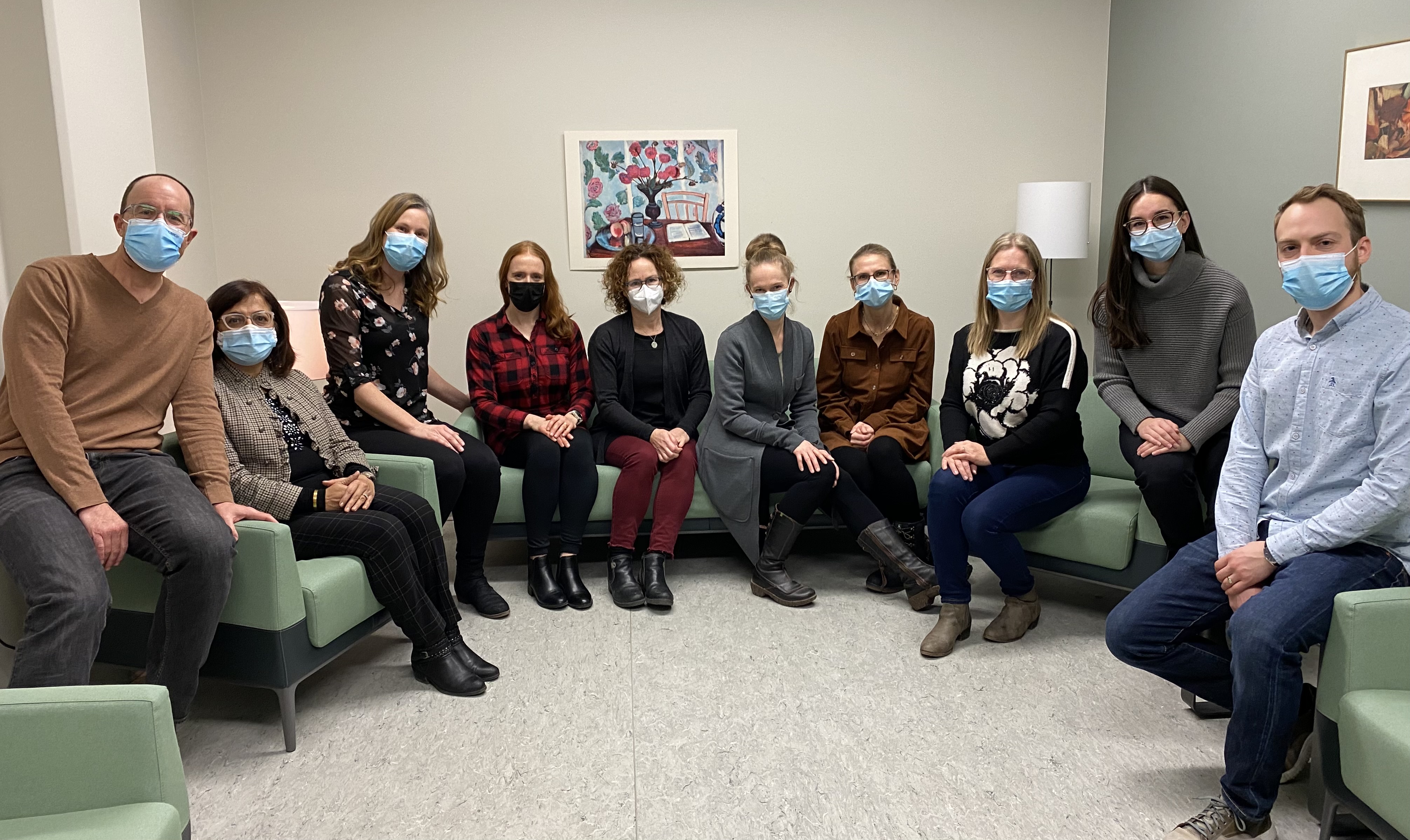 Thank you to our funders
Federal & Provincial Government Funding
The Medication Assessment Centre is partially funded by a grant from the Drug Plan and Extended Benefits Branch of the Saskatchewan Ministry of Health.
The MAC Interprofessional Opioid Pain Service is funded by Health Canada's Substance Use and Addictions Program (SUAP). MAC iOPS strives to help people living with chronic pain find ways to manage the pain and help make their medications safer.
Corporate Support
The MAC and MAC iOPS receive significant in-kind support from the University of Saskatchewan.

 

Saskatoon Family Pharmacy has very generously supported the MAC in donating clinic space for seeing clients and their families in person during the COVID-19 pandemic. 
The MAC is also grateful for the generous contributions and donations from individuals over the years.
Support the MAC
The MAC relies on funding from individual donors and provincial/federal government grants to be able to continue offering exceptional care in making medication use more effective and safe for people living in Saskatchewan. We are able to offer all services at no charge to clients presently, but grant funding is temporary.
If you are interested in supporting the MAC with a tax-deductible donation, click on the Donate Now button and be sure to select The Medication Assessment Centre (MAC) when designating your gift.