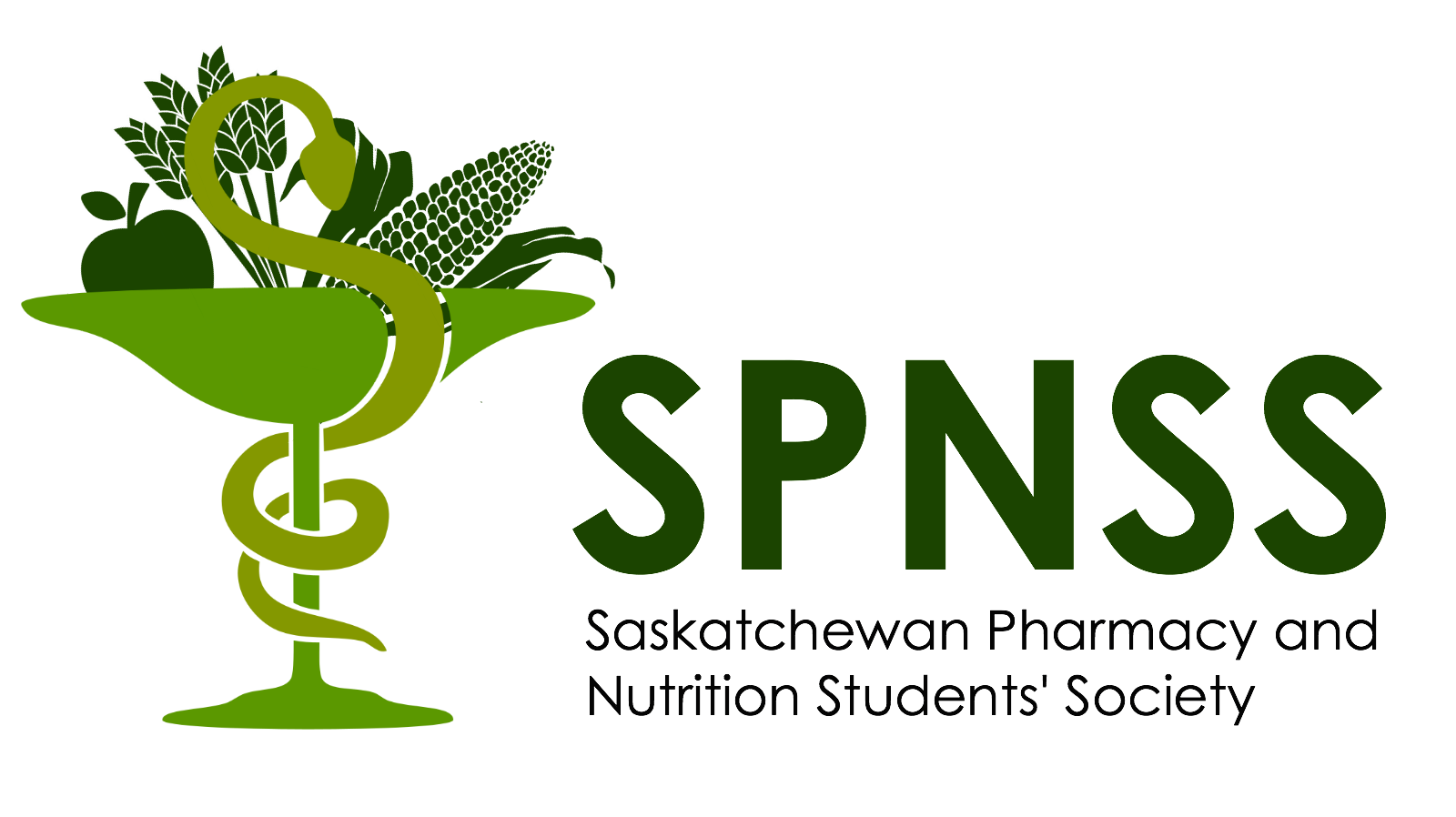 Who we are
It is the goal of the Saskatchewan Pharmacy and Nutrition Students' Society to make certain that our members have opportunities to enhance their education and professional career goals by getting involved, having fun, and enjoying their time spent in our College.
The SPNSS is the organization that bridges the divisions of Pharmacy and Nutrition, encouraging students to engage in inter-professional activities at the core of their every day education.  Our council is comprised of thirty-five representatives from both Pharmacy and Nutrition with associated organizations such as CAPSI, DC, and the HSSA being represented by two voting members from each organization.  The SPNSS facilitates professional enhancement opportunities, social activities, and recreational events for undergraduate students in the College of Pharmacy and Nutrition.
The SPNSS is proud to support the following annual initiatives: Pharmacy and Nutrition Professional Enhancement Days, CAPSI's Pharmacist Awareness Month, Nutrition Month and Eating Disorders Awareness Week, IPSF's Annual Health Campaign, and the HSSA's interprofessional events, to mention only a few.  The SPNSS is also known for organizing great social events, such as themed social nights, pub crawls, Winter Formal, and various athletic events. 
Be sure to visit the Membership page to find details on SPNSS membership!
Our Mission
The mission of the Saskatchewan Pharmacy and Nutrition Students' Society is to foster good relations among its members through academic, social, and athletic activities while maintaining the professional identities of Pharmacy and Nutrition.