Campus Rec
Remember, if you are an SPNSS member, Campus Rec is a free way to get fit, have fun, and meet new people in different years throughout the College!
Student-Faculty Golf Tournament
Thank you to Everyone who came out!
You don't want to miss the opportunity to tee off in a Texas Scramble-style tournament on a gorgeous September afternoon.  Students and faculty alike take the day to swing a few clubs and then gather at the clubhouse for a steak or chicken dinner and drinks.  Be sure to sign up early to guarantee your spot.
TBD for the 2019-2020 Academic Year
Bowling Night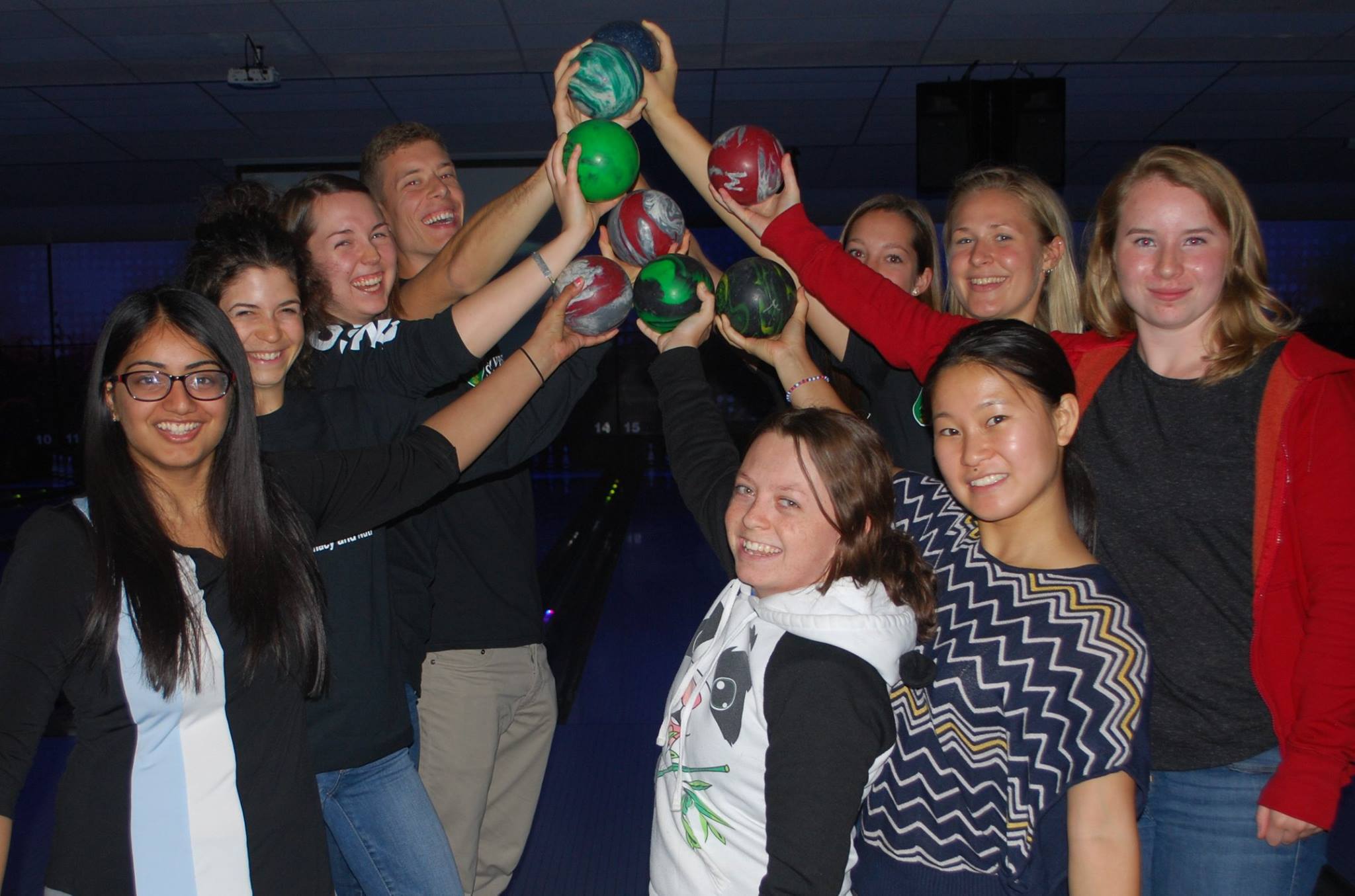 Thank you to everyone who came out! TBD for the 2019-2020 Academic Year
Come on out for one of the very best Welcome Week events.  Bowling is a hit every year and guess what...it's free of charge to you!
Slo-Pitch
TBD for the 2019-2020 Academic Year
Join us for a couple of games of Slo Pitch and a barbequed burger. 
Rider Trip
Thanks to Everyone who made this a great trip!
TBD for the 2019-2020 Academic Year
Blades Game
TBD for the 2018-2019 Academic Year
Run For the Cure
The Usask Pharmacy and Nutrition Team enters a team into the CIBC Run For the Cure each year. Stay tuned for how you can get more involved next year.
CAPSI Sports Night
TBD for the 2018-2019 Acedemic Year
Each Winter, CAPSI hosts a sports night that brings out the competitive nature in our students.  Teams go head-to-head in a number of sports and compete for the title of Sports Night Champions.