Bio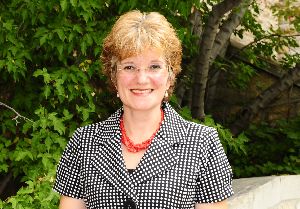 Dr. Ildiko Badea is an associate professor of Pharmacy and member of the Drug Discovery and Development Research Group. She teaches pharmaceutics and is co-chair of the University of Saskatchewan Biomedical Research Ethics Board.
Research
Dr. Badea's research program focuses on the development of novel nanoparticle delivery systems and the use of DNA as a biotechnology drug. Her research group develops and tests the transfer efficiency of novel nanoparticle delivery systems. Successfully delivering cytotoxic agents into cancer cells, without affecting healthy cells, can lead to treatments for cancers with poor outcomes, such as skin cancers. Her lab is funded by the Natural Sciences and Engineering Research Council, the Sylvia Fedoruk Centre for Nuclear Innovation, and the Saskatchewan Health Research Foundation.
Recent Publications
Dong C, Badea I, Poorghorban M, Verrall RE and Foldvari M (2015) Impact of phospholipids on plasmid packaging and toxicity of gemini nanoparticles. J Mater Chem B Mater Biol Med. 3(45):8806-8822.
Poorghorban M, Karoyo AH, Grochulski P, Verrall RE, Wilson LD, Badea I. (2015). A 1H NMR Study of Host/Guest Supramolecular Complexes of a Curcumin Analogue with β‑Cyclodextrin and a β‑Cyclodextrin- Conjugated Gemini Surfactant Mol. Pharmaceutics 12: 2993−3006.
Yapura J, Badea I, ZamberlamG, Price C, Mapletoft R, Pierson R, Singh J, Adams G. (2015) Formulation and testing of a non-steroidal aromatase inhibitor intravaginal device for the control of ovarian function in cattle. Animal Reproduction Science 156:91-102.
Singh J, Michel D, Getson H, Chitanda JM, Verrall RE, Badea I. (2015) Development of amino acid-substituted gemini surfactant-based mucoadhesive gene delivery systems for potential use as non-invasive vaginal genetic vaccination.Nanomedicine  10(3):405-417.
Poorghorban M, Das U, Alaidi O, Chitanda JM, Michel D, Dimmock J, Verrall R, Grochulski P, Badea I. (2015) Characterization of the host-guest complex of a curcumin analog with β-cyclodextrin and β-cyclodextrin-gemini surfactant and evaluation of its anticancer activity. Int J Nanomed 10: 503–515.
Alwani S, Badea I (2015) Nanodiamonds in Biomedicine in Carbon Nanomaterials Sourcebook – Sattler K editor, Taylor & Francis Publisher.